Review Detail
4.7
9
0.5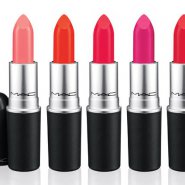 Lipsticks
November 24, 2010
100
Another fantastic formula! Also never thought I would try this, but I tend to have natural days.

These are the perfect throw on lipsticks where you really don't need to think about it & you don't need a mirror.

The finish is pretty sheer, so these are great for the "your lips, but better" days.

They don't last super long on the lips, but you can easily re-apply without having to worry about them caking up.

My fav shade is See Sheer.
Comments