Review Detail
4.4
42
0.5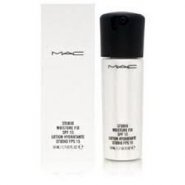 Applicators, Tools
May 26, 2014
252
I have had my finishing mist for a looooong time. I use it quite frequently, so it lasts well. I normally just mist my face after applying makeup, to help give my skin a slightly dewy finish and to "merge" all the elements of my makeup. Although I absolutely love the formula, I don't particularly love the pump - it delivers more of a spray, rather than a mist. I wish the "mist" could just be finer.

Overall, I would definitely recommend this product, as the pump issue is an easy one to work around, and the formula itself is great!
Product Recommendation
Would you recommend this product to someone else?
Yes
Would you repurchase this product?
Yes
Comments