MAC Amplified Creme Lipstick
MAC Amplified Creme Lipstick
Hot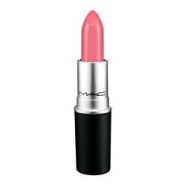 The MAC Amplified Creme Lipstick is a rich creamy lipstick that is truly long lasting on the lips. These pigmented shades do not require a generous amount of application, even one application is sufficient for great colour. 
User reviews
So, my favourite formula is matte & I have the most lipsticks in my arsenal with this finish, but I fell in love with the amplified formula as well & I plan on expanding my collection.

I love the shade Craving & I am so sad it's getting discontinued. It is such a lovely dusty, muted plum shade - great for Fall & Winter!

So, this formula has amazing rich colour payoff. Super easy to apply, hydrating on the lips. Not really long lasting, but can be re-applied without getting cakey.

If you cannot stand the matte formula from MAC, but you want the same colour payoff, the amplified formula will tick all your boxes.

Love it!
MAC Amplified Creme Lipstick in Sweet Experience
Being a loyal MAC user with a love for colour and bold shades, I decided to try out the MAC Amplified Creme Lipstick in Sweet Experience. Although I liked this shade, I was rather uncertain whether it would in fact suite me. Unfortunately once I had applied this shade, I realised that this was not to be. I do think that it could look great in conjunction with sun kissed skin - perhaps I will give it one more go in the summer. The subtle scent and the moisturising effect it has on my lips definitely gives it a thumbs up in terms of quality!
Would definitely re -purchase ,gorgeous colour for any skintone .