Review Detail
4.3
6
0.5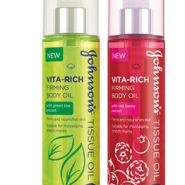 Body oils
September 15, 2017
266
This is the nicest tissue oil I've used since Justine. It is cheaper than Justine and works just as well. I use the red one, it has definitely improved the appearance of my scars on my body. I also use this at night on my face for my acne scarring and it has definitely improved their appearance and lightened them fantastically. A bottle lasts AGES so definitely worth it.
Product Recommendation
Would you recommend this product to someone else?
Yes
Would you repurchase this product?
Yes
Comments