TTA Today eau de parfum
Hot
October 04, 2021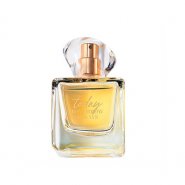 A feminine scent with notes of precious hibiscus, silky musk, and butterfly blossoms.
User reviews
IG: amogelangkgengwe AvonTopScent
A personal favourite ?. Very lightweight and sweet. Strong enough to make a statement. Definitely a daytime perfume for lunch on the patio with the ladies ??. Shop this perfume on their website: for as little as R450 ??
Product Recommendation
Would you recommend this product to someone else?
Yes
Would you repurchase this product?
Yes
Was this review helpful to you?