Live
Hot
February 17, 2013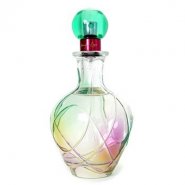 Product Info
Where to Buy
Fragrance Stores Foschini Edgars DisChem Clicks
Live by jennifer lopez is the forth of jlo scents. Introduced in 2005, live is a beautiful blend of orange, lemon, pineapple,peony, violet, caramel,vanilla, tonka beans and sandalwood.
User reviews
Full of life, brings back memories of my youth
This beautiful bottle caught my eye, so I spritzed some on. I had to buy some. I spend my whole months allowance on the bottle but i had to have it.

I like how the bottle looks like a poison bottle or a so called genie.. In my option she should have name it genie in a bottle:) it may sound crazy but I think it goes with it since the bottle it super cute and all plus it's a very long lasting scent that gets people to noticed u.
I love the initial blast of pineapple and Sicilian lemon which really sing. The dry down is beautiful. Soft and beautiful.

Jlo Live
I was actually given a bottle of Live because the buyer thought it was too sweet for her tastes. I fell instantly in love with the fragrance and its subtly sweet, citrus-y fragrance. And judging by how many compliments I've received wearing it, I'd say that it's doing its job.
The bottle of this perfume is what actually attracted me to purchase this perfume. The bottle is clear, with hues and shimmers of pink, red, blue and green around the bottle which catches the light and displays colour(like a colour prism) the perfume is also Devine, it has a floral scent mixed with a fruity scent, something tropical mixed with a flower garden, I wouldn't say it has a spicy scent, but it does have a slight breeze of spice as well.