Little Black Dress
Hot
October 04, 2021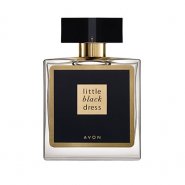 Classic scents of oriental florals wrapped in feminine jasmine simmer down into Indonesian dark patchouli and vanilla. Sweet jasmine and cyclamen are the top notes, with gardenia and ylang-ylang flower in the middle, while the base consists of sandalwood, musk, and plum.
User reviews
AvonTopScent
Definitely a statement scent. Perfect for a night out to the club !! Affordable, valued at R330. Shop this perfume from their web: ???
Product Recommendation
Would you recommend this product to someone else?
Yes
Would you repurchase this product?
Yes

Was this review helpful to you?