Estee Lauder Modern Muse
Hot
October 24, 2013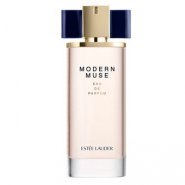 Product Info
Where to Buy:
Clicks Dischem Stuttafords Woolworths
Estee Lauder Modern Muse Eau De Parfum has an elegant scent suitable for the modern, independent and powerful woman.
This fragrance consists of two dominating notes which are flowery notes, to represent the feminine and woody notes to represent the strength of a woman. Jasmine, fresh lily and honeysuckle are some of the flower scents used, together with amber wood, soft musk and patchouli are some of the woody notes.