Ange ou Demon by Givenchy
Hot
September 04, 2013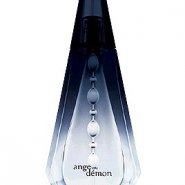 The strong charismatic oriental composition is innocently crystal and sensual at the same time.
Sweet freshness of the top notes of mandarin, white cumin and saffron opens the way to the opulent floral heart: the strong lily note in alliance with casual notes of Maxillaria orchid and exotic ylang-ylang. The trace is dominated by two woodsy notes: creamy rosewood and dense oak moss absolute, while the powdery and sensual Tonka and vanilla end the composition. This a bit pricey but it is well worth the price you pay
User reviews
Ange ou demon
I love this scent, but I find it a bit heavy for every day use. I prefer lighter floral scents.
Was this review helpful to you?
Find the angel or demon in you
I smell woods & Lily with a burning amber scent, it is definitely a journey scent, it is powerful and spice with a balmy intensity about it. It certainly isn't a pretty feminine perfume oh no, it is deep tense black and oily with that sweetness seeping through. This is definitely demon like the le secret is the ange! It is for the dark and mysterious woman who is serious and somber yet exotic & light all the while. It is certainly a mystery a spicy balmy intense one at that, it is the type of scent a woman should wear if she would like to keep a man guessing
Was this review helpful to you?