Review Detail
4.5
297
0.5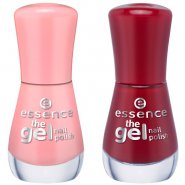 Nail Polishes
April 10, 2015
311
I have been using the Essence nail polish range since I discovered it in 2012 and I have stuck with it ever since. The quality of the product is top-notch, it comes in a range of amazing colours and it is perfectly priced.
Product Recommendation
Would you recommend this product to someone else?
Yes
Would you repurchase this product?
Yes
Comments