Review Detail
4.5
297
0.5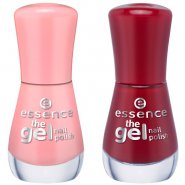 Nail Polishes
April 10, 2015
427
Great color selection but limited lasting power
The essence range of nail polishes are probably the most tempting for anyone venturing in to a local pharmacy because the display is as delicious as the price-point.
I have quite a few bottles of these but I find that they don't last very long, even with a top-coat!
I probably would buy again because it's affordable but only for when I need a nail colour to match an outfit "that night", because I know that this color doesn't last for much longer than that.
Product Recommendation
Would you recommend this product to someone else?
No
Would you repurchase this product?
Yes
Comments