Review Detail
4.5
297
0.5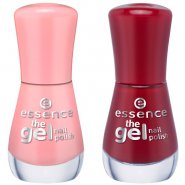 Nail Polishes
April 10, 2015
427
In my experience, Essence nail polish tends to scrape off easily after applauding 2 coats. I love those nudes shades but I've noticed that the nude shade turns to another color after wearing the nail polish for 2-3 days. I wouldn't repurchase this.
Product Recommendation
Would you recommend this product to someone else?
No
Would you repurchase this product?
No
Comments