Review Detail
4.8
2
0.5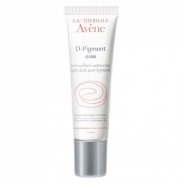 Sun Damage, Pigmentation Creams
April 05, 2018
125
This is has been a powerful partner in my De-Pigmentation process,. I have been using the Avene Dark Spot Corrector in conjunction with the Avene D-Pigment Brightening Serum which I use under the Dark Spot Corrector.
I love that it has two alternatives, the light and rich. I personally use the rich as I have quite dry skin. Be persistent and follow the regime, you will see a difference. Also, don't forget to use sunscreen as this will improve results and protect you skin which might be slightly more sensitive to sun when using a retinoid. Be vigilant - You won't be disappointed.
Product Recommendation
Would you recommend this product to someone else?
Yes
Would you repurchase this product?
Yes
Comments