Review Detail
4.8
6
0.5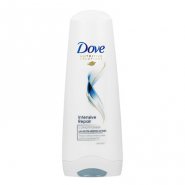 Conditioners
February 06, 2017
103
Absolutely loved this product ! I have been battling trying to find a good conditioner that really nourishes, hydrates and tames my broken hair. It left my hair feeling soft, shiny and luscious. Super affordable and worth far beyond its price. Would definitely recommend it to anyone who's suffering with damaged and dry hair that needs revival.
Product Recommendation
Would you recommend this product to someone else?
Yes
Would you repurchase this product?
Yes
Comments