Review Detail
4.1
5
0.5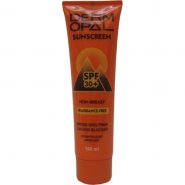 Protection, SPF Creams
December 20, 2017
472
feels good on the skin and its a good spf, as a dark skin girl i can say it does initially give your face a purple tint which eventually fades , just rub it in real good.
Product Recommendation
Would you recommend this product to someone else?
Yes
Would you repurchase this product?
Yes
Comments