Review Detail
4.1
10
0.5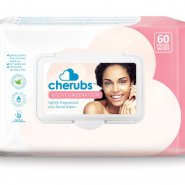 Cleansers,Toners,Washes
September 29, 2017
125
Cherubs Eco-Care Make-Up Remover Facial Wipes for Oily / Combination Skin
The Cherubs facial wipes have really been such a convenient product so far to have on hand. For me, I tend to get very oily skin towards the afternoon, so I have been carrying the wipes in my bag and midday, I sneak off to the bathroom to wipes off the oil. My skin feels fresh and appears healthier and clean for the rest of the day.
I am impressed and happy and will continue to use the product.
Product Recommendation
Would you recommend this product to someone else?
Yes
Would you repurchase this product?
Yes
Comments