Review Detail
4.1
10
0.5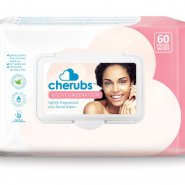 Cleansers,Toners,Washes
September 29, 2017
125
I received my package from @beautybulletin last week and as I was so excited on receiving this package.. My first reaction was that it was packed in a well secure packaging. The wipes were extremely soft and gentle on my first .. and I have oily combination skin which makes it the perfect wipes for myself.
Product Recommendation
Would you recommend this product to someone else?
Yes
Would you repurchase this product?
Yes
Comments