Review Detail
4.1
2
0.5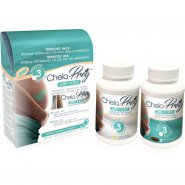 Health and Wellbeing
July 27, 2017
128
I used Preg-Omega with my 1st pregnancy and I continued with it when I found our I was pregnant again. The pills were daunting to swallow.
The week before I started with Chela-Preg I was experiencing extreme headaches. Once I started the headaches disappeared. Having 4 pills really helps my body function better. I'm not as tired as I used to be. So I'm definitely loving this product.
Product Recommendation
Would you recommend this product to someone else?
Yes
Would you repurchase this product?
Yes
Comments