Review Detail
4.1
5
0.5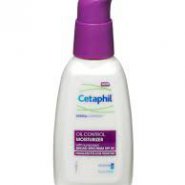 Moisturizers,Day Creams, Night Creams
July 16, 2014
105
A product worth the hype!
I was pleasantly surprised when I used this product. Acne has always been something that I've struggled with and when I reached my 20s, my skin became oily and I could not find anything that really worked. After trying out this product I was amazed because most moisturizers leave my skin feeling oily and break me out, but not this one! Great for wearing under make-up or on its own.
Product Recommendation
Would you recommend this product to someone else?
Yes
Would you repurchase this product?
Yes
Comments