Review Detail
4.1
53
0.5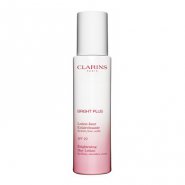 Moisturizers,Day Creams, Night Creams
June 26, 2015
376
First impressions after a week of using the product is firstly I'm all about sleek packaging so that's a win, also a lovely mild scent and light formula so perfect for the warmer months. So far I'm impressed with its hydrating and luminating effects on my skin and look forward to seeing my scars fade a little!
Product Recommendation
Would you recommend this product to someone else?
Yes
Would you repurchase this product?
No
Comments