Review Detail
4.1
53
0.5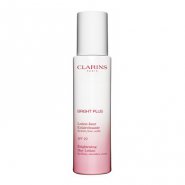 Moisturizers,Day Creams, Night Creams
June 26, 2015
376
Brightening Hydrating Day Lotion SPF 20
I am totally inlove with this range of products they have made me want to change over from my old products to Clarins, only one negative is the price for many beauties it can be a bit on the pricy side of products but then again they are amazing.

I really liked that it had an SPF 20 which many day lotions don't come with, extra sun protection you need. And you don't need to much of the product for your skin to feel hydrated and soft. I like that it had a light feel on my skin and didn't make my skin feel heavy but my skin always felt hydrated all through the day.
Product Recommendation
Would you recommend this product to someone else?
Yes
Would you repurchase this product?
Yes
Comments