Review Detail
4.1
53
0.5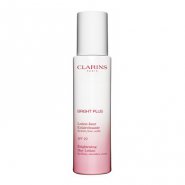 Moisturizers,Day Creams, Night Creams
June 26, 2015
376
I was a bit skeptical about this day lotion since I have combination borderline oily skin and it seemed a bit richer than I was used to.
However, on my first application I was pleasantly surprised at how hydrating it was without being oily and tacky like many other products I have come across. It does leave a little bit of what I like to call a glow, but that is pretty okay since it goes on under my makeup and makes me look fresh and hydrated without looking greasy.

I have noticed a marked difference in the past week and a half, which is saying a lot for such a short space of time. It has a light scent which makes me feel fresh and hydrated as well. Total bonus is the SPF!

Love this one too.
Product Recommendation
Would you recommend this product to someone else?
Yes
Would you repurchase this product?
Yes
Comments