Review Detail
4.1
53
0.5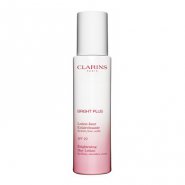 Moisturizers,Day Creams, Night Creams
June 26, 2015
376
The clarins day lotion is now a MUST- have for me. Moisturizers performance depends entirely on preference and I feel like the clarins day lotion is a product that works for me. Instead of my usual two layers of moisturizer, I only needed to use 1 application. This was probably the reason that I continued to use the product. I do feel like my skin has slightly started to even out in tone but my marks have remained constant. I'm happy with the product, the hydrating and even tone aspects have definitely proven to work for me.
Product Recommendation
Would you recommend this product to someone else?
Yes
Would you repurchase this product?
Yes
Comments