Review Detail
4.6
151
0.5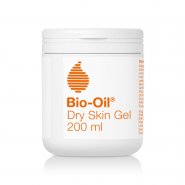 Moisturizers,Day Creams, Night Creams
September 18, 2019
459
I've completed 3 weeks of using this product and my skin is softer now. The product is very effective from the first time using it. No more ashy skin. I love the glow that it gives my skin. However, It's not effective on my hands and feet as the texture is different and can't absorb the gel.


Product Recommendation
Would you recommend this product to someone else?
Yes
Would you repurchase this product?
Yes
Comments