Review Detail
4.6
151
0.5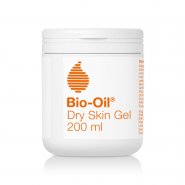 Moisturizers,Day Creams, Night Creams
September 18, 2019
459
I have very dry and ashy skin. Bio Oil Dry Skin Gel has helped my skin by keeping it hydrated for hours and I get to glow as well. No more ashy patches. Completely love it!!!
Product Recommendation
Would you recommend this product to someone else?
Yes
Would you repurchase this product?
Yes
Comments