Review Detail
4.4
41
0.5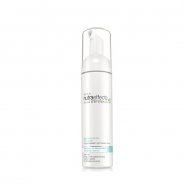 Cleansers,Toners,Washes
April 30, 2015
235
So I have been using this now for about two month and I am totally sold. Like I said before, I loved how innovative it was that the product was self foaming. I used a lot less then I would a cream type or liquid type because it looks enough when you pump it out.

I think it has made a real difference to my skin in combination with the day and night creams. I get rid of oil slick but I do not end up taut and dry and my skin does not look parched after a wash.

Would definitely buy this in future.
Comments