Review Detail
4.5
36
0.5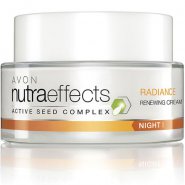 Moisturizers,Day Creams, Night Creams
April 30, 2015
329
The final step and one of the most beloved of mine. I love night creams because I feel like that is when I get the most out of my products.

I find that in combination with the day cream and cleanser, this is doing a magnificent job. I feel like my skin is pampered when I put it on and that is the best feeling.

The thickness makes me happy because like I said before I feel the night cream needs to be most nourishing.

All in all I love this range and from having never used Avon skin care before, I would definitely use it now.
Comments