Review Detail
3.8
5
0.5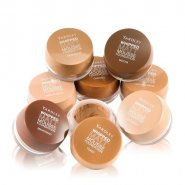 Foundations
March 20, 2013
105
I've been using this product for a while now but not very often. The only thing i like about this foundation is the velvety texture of it to the touch. But that is the one and only pro.
I've noticed that the product cakes up in the natural lines of my face and it looks horrible up close. Even though i know that nobody will actually come up to me and stare at my face from 2cm away, just knowing that makes my skin crawl. It wares off in just a few hours and doesn't do wonders for my skin.
I wouldn't recommend this product to anyone.
Comments