Mesoglow Anti Ageing Facial
Hot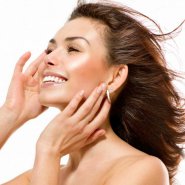 A treatment that combines microdermabrasion with a cocktail of growth factors, peptides, vitamins and hyaluronic acid. This treatment stimulates collagen, rehydrate and revitalize dull skin.
If you have used this treatment please share your reviews with us on Beauty Bulletin.
User reviews
There are no user reviews for this listing.