Exilis Elite
Hot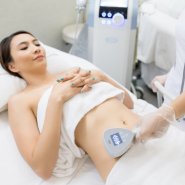 Services
Average Price
Treatments start from R450 per session
Is a treatment that uses monopolar RF (Radiofrequency) that lifts and tightens loose skin over time. It can be used on jowls, neck, brows and the abdomen.
User reviews
Exilis Elite

This is something i would want to look into , firming my skin over time sound like it will defiantly benefit from this at the beach.
Must try
Services
Would you recommend this service?
Yes
Was this review helpful to you?