Cryotherapy
Hot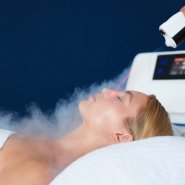 Services
Average Price
From R495.00 per session
Cryotherapy uses an extremely cold liquid or instrument to freeze and destroy abnormal skin cells.
It increases your skins collagen which makes you look more youthful and destroys skin growths.
If you have used this treatment please share your reviews with us on BB. 
User reviews
There are no user reviews for this listing.