Botox
Hot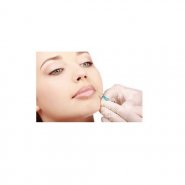 Services
Average Price
R 75.00 per unit
Removes wrinkles by temporarily paralysing the muscles and is also known to treat medical conditions such as spasm of the eyelids, severe neck plus shoulder muscle spasms and chronic migraines.
If you have used Botox before please share your reviews with us on BB. 
User reviews
I feel like the older we get the more time we invest in our skin, since I am in my early 30's I've now noticed fine lines her and there and especially on my forehead, my expression lines are more defined and I've found that botox is a quick fix, yes I call it a quick fix because you see the results immediately, also I would like to suggest people who has a gummy smile ask their doctor to just give them two shots on either side just below the corners of their nose, you will not be disappointed! Try it! You will be smiling whole day!
Services
Would you recommend this service?
Yes
Was this review helpful to you?