Yardley Double Definition Mascara
Hot
November 26, 2010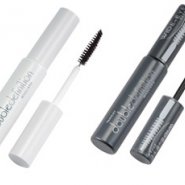 A jetblack mascara from Yardley which separates your lashes and gives them great volume for everyday use
User reviews
I love this mascara because it keeps my lashes lavishly long, and it seprates them nicely. It also conditions lashes and leave them soft and supple, in the process feeling good about your yourself. Another good thing about it is that it is affordable and its available in most shops.The packaging is also good since it can easily fit in my purse, for those quick fixes.
Was this review helpful to you?
Yardley Double Definition- Works!
I love this mascara so much! It is my daily usage one and has a great natural effect. My lashes look thicker and don't feel 'heavy' either! Very important when running around:) I got it from Clicks for about R50, and have kept it very clean and safe!
Was this review helpful to you?