Volume Fast and Perfect - Rotating Mascara
Hot
December 12, 2011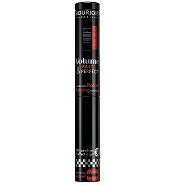 black tube of mascara, with an on and off switch at the top, and a switch to change the direction which the mascara brush turns.
User reviews
When I first took a look at this mascara I was hooked. I adore products that offer some sort of gimmick – I'm a sucker for that actually. The packaging is simple but still pretty. The tube itself is quite heavy though, so it's not the easiest thing to carry around in an already full make-up bag.

The rotating wand does also feel a bit heavy and bulky in your hand while you use it, but once you get the hang of the way it works it's quite fun. I did however feel a bit lazy whilst using it. It creates a nice curl and gives a pitch-black look to your lashes. But the best part is that it lengthens and separates wonderfully.

The consistency isn't thick and goopy and doesn't cause any clumps on my lashes. Once this one dries up I don't think I would repurchase it, but purely cause of its bulkiness.
Was this review helpful to you?
Volume Fast and Perfect - Rotating Mascara
i received this from BB :) awesome little invention this is... it gives you wide eyes with long lashes. the mascara liquid seems to peel off rather than smear all over your face, and the rotating brush is cool - it moves slowly, so it wont "rip out your lashes", but because it rotates by itself, i find that it coats each lash quickly without causing any lumps.
Was this review helpful to you?