Revlon Ultra HD™ Lipstick
Hot
March 06, 2015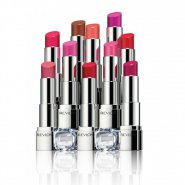 Product Info
Where to Buy:
R145 at leading pharmacies and mass retailers nationwide.
Say Hello to the new Revlon Ultra HD™ Lipstick!
There will never be a dull moment when slapping on this tube of tricks! Described to offer true colour clarity without the heavy feel, Revlon Ultra HD™ Lipsticks offer full coverage in one coat and are formulated with a clear gel base that allows for smooth and even application. These lipsticks feel weightless and smell irristable with a whippede vanilla and cream mango scent.
Available in 20 HIGH DEFINITION shades including 10 LIMITED EDITION shades!