Clarins Wonder Perfect Mascara
Hot
June 19, 2014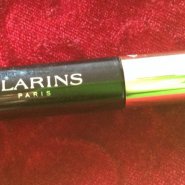 Product Info
Where to Buy
On their website www.clarins.co.za or at any of their stands in leading malls, eg. Edgar's @ Pavilion & Westwood mall
I've tested out the sample which is a short solid black bottle with a gold lid. Really sleek and sexy! The mascara itself is thick and lovely and the brush gives you that extra width that we all love!
User reviews
Clarins Wonder Perfect Mascara in 01 WonderBlack
I am in love with this product! I have been using it for around 3 weeks now and that's just from a sample bottle! It elongates your lashes and gives you that fuller more sexy look. The mascara does not smudge easily and when washed off doesn not stain your eyes. It has a little strong scent but you get used to it after a while. Once applied, the quality of the product really shines through by the look of your all new "perfectly" sculpted eyelashes. My new fav mascara for sure!
Was this review helpful to you?