Bourjois Paris Twist Up The Volume Mascara
Hot
March 20, 2015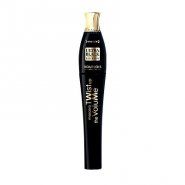 Product Info
Where to Buy
R139.99 at Clicks
1 transformable brush with 2 results, the Bourjois Paris Twist Up The Volume Mascara will give you defined length in the first position and oversized volume in the second.
This Ultra Black Edition will give you intense full coverage on every single lash.
User reviews
(Updated: March 20, 2015)
Bourjois Paris Twist Up The Volume Mascara
Watch the video about how I demonstrate the way in which this mascara works!

I was truly fascinated. I love the thought process that went into creating this Bourjois Twist Up The Volume mascara. It offers me the two things I crave most in a mascara, length and volume. And not just any volume but GRANDIOSE volume (hello!)

I'm super impressed with the price as well. Well done Bourjois! I should have learned of this one sooner!

Was this review helpful to you?