Lancome Matte Shaker
Hot
May 31, 2017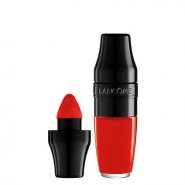 Product Info
Where to Buy
Available from Woolworths stores Available online from www.woolworths.co.za Price: R 315.00
Lancome Matte Shaker is a soft matte high pigment liquid lipstick. The lipstick turns matte in 2 minutes and is available in 7 shades.
User reviews
The perfect matte
I absolutely love this on trend product! It is lightweight on your lips and it doesn't feel like you're wearing this heavy, overpowering lipstick. It's almost as if nothing's there! There as slight chemical smell when you put it on but it literally lasts 2 seconds before it's perfection all over again. It lasts the entire day and is the epitome of class. If you have a bit of extra money to splurge on a lippie. I can definitely recommend this one. I only wish there were more colours in the range.
Product Recommendation
Would you recommend this product to someone else?
Yes
Would you repurchase this product?
Yes
Was this review helpful to you?