LCN All Over Pencil Frosted Kiss
Hot
July 08, 2015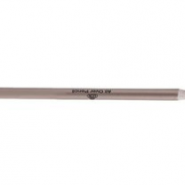 Product Info
Where to Buy
R292
Selected salons (check www.lcn.co.za for stocklist information)
A versatile pencil developed for cheeks, eyes and lips. Enriched with Vitamin E, this is a creamy product with an ultra shiny finish. 
User reviews
LCN All Over Pencil Frosted Kiss
There is nothing better than a product that give me more - in this case, instead of buying one lip pencil, I am now getting a lip pencil, an eyeliner and highlighter. Used on my eyelids, lips, the brow bone or temples of my face, this pen is effective in delivering strong pigmented colour with a hint of sparkle!

Ideal for a night out on the town; this is a really noticeable, high gloss and glam product. However, if too much sparkle is not for you, you can blend and smudge this pencil so it merely highlights areas of the face. A great, versatile staple to add to your makeup bag!


Was this review helpful to you?