Softlips Pearl Tint 2g
Hot
January 29, 2021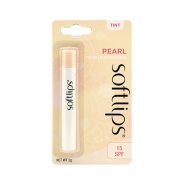 Product Info
Where to Buy:
Purchase online at
https://www.softlipssa.co.za/
Price:
R34,95
Softlips Tint Range offers the same melt-proof, moisturising formula with an added hint of colour. Available in Bronze, Pearl, and Rose, the Softlips Tint Range features a sheer-and-sparkle formula that glides on smoothly to provide SPF 15 protection that keeps lips soft and subtly tinted.
User reviews
There are no user reviews for this listing.