L'Oreal Infallible Mega Gloss
Hot
August 31, 2015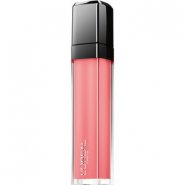 Product Info
Where to Buy
R149.95 at Clicks and Dis-Chem.
Achieve a glossy look without stickiness with this formula enriched with hydrating hyaluronic acid and shine colour pigments. The lip-shaped applicator allows for flawless application.
User reviews
L'Oreal 'Forgive my Sin' Matte Mega Gloss
I love matte lipsticks and I don't think I've ever purchased a mega-shine gloss.

That being said, I was very interested to try this L'Oreal Mega Gloss with a matte finish. This product can best be described as a hybrid: it's not a liquid lipstick, it's not long-wearing and it doesn't dry on the lips, but it does have a totally matte, opaque finish. It's basically a gloss without the shine and double the usual pigment. I thought I would dislike the liquid texture, but actually it was pretty comfortable on the lips. That being said, I would prefer if this product dried completely because I was a bit nervous throughout the day that the gloss would get on my teeth.

Overall I would definitely try more of these products, the only deterrent being that the price is a bit steep. If you're someone who loves glosses but wants to experiment with matte finishes, this would be a great way to play around.

Product Recommendation
Would you recommend this product to someone else?
Yes
Would you repurchase this product?
Yes
Was this review helpful to you?