Elizabeth Arden Beautiful Colour Luminous Lip Gloss
Hot
May 25, 2013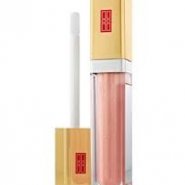 Product Info
Where to Buy
Edgars, Stuttafords
So I recently received the new Beautiful Colour Luminous lip gloss by Elizabeth Arden to review. I am in love with this product.
Firstly the packaging is elegant and sleek, just that alone makes you want to have it! Then the actual lip gloss! What I love most about it is the smell, which is an almost fruity/floral smell. Also this lip gloss really lasts, it stays on for about two hours, with no reapplication. I ate and drank with this on and I didn't have to reapply for a long while. The colour that I got was Rose Gold, which when I applied it was a very nude colour, which I absolutely loved. This is literally my new favourite thing. Oh and it has a mirror on the side, of the tube, so you can see what you're doing!

An A++ for this!
User reviews
Delicious Lips
Just hearing the name Elizabeth Arden makes me squirm with joy because it can only mean one thing; spoils! That's exactly what the BB ladies did my sending me the new...I was utterly spoilt!

Elizabeth Arden's packaging is never too much for the eye to handle but still has elegance about it. Less is more! This....lip-gloss is very similar if not exactly from the same factory as GOSH's light n shine lip-gloss. Square shape with a handy mirror stuck on the side. The applicator is quite thick, covering more of your lip when applying.

The colour I received was Latte which is a yummy hot-chocolaty colour and the scent is almost edible. The consistency of the gloss is sticky but firm (meaning it won't just fall off your lips like syrup) and won't really budge whilst drinking your morning coffee upon arrival at work.

I was worried the chocolate colour would make me look a lil pasty but it actually turned out to be quote transparent. If you have good blood flow and your lips are bright pink, you will have a rosy tint after applying the gloss. You can also put a small amount on top of your lip stick to get versatility from the gloss.

A very indulgent gloss!

Was this review helpful to you?
Elizabeth Arden Luminous Lip Gloss- A++
Was this review helpful to you?