Brilliant Avon Lipgloss
Hot
March 27, 2014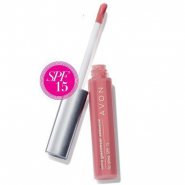 Product Info
Where to Buy
Order Avons Catalogue
Long lasting lipgloss with high shine and moisturizing capabilities
User reviews
Avon Ultra glazewear absolute lipgloss
This lipgloss is so beautiful. I love it. It is not over the top glimmery, but gives the perfect amount of shine on my lip for me. It seemed to last a long enough time on my lips so I am happy with it in that regard.

It is priced really well. I will definitely buy more. I found it mostly around the R50 mark. Which is so reasonable for such a smooth, silky lipgloss. Loved using it.
Was this review helpful to you?
Brilliant Avon Lipgloss
One of my favorite lip glosses of all time.The color is a shiny baby pink.Not frosty and not to sticky.A sheer to medium coverage.I wear it just about it everyday.Color goes great with my skin tone.Its a winner!

I love how well it compliments the lipstick.

My only dissatisfaction with the product was that it did not last long - I need to reapply evey hour or so.
Was this review helpful to you?