The Coverderm Perfect Face foundation
Hot
May 24, 2012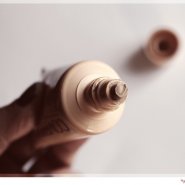 Product Info
Where to Buy:
Dischem or nailmetics.co.za 30ml tube costs R455
I had the opportunity to try some products from the Coverderm line, known for its long lasting corrective makeup. This foundation, rich in pigments, has a rather thick consistency that when warmed between your palms, sinks into the skin for a medium to full coverage depending on the desired effect. I've been using it for a few days now mixed with my day cream. It doesn't feel heavy or greasy at all. I have it in a pretty dark shade (#36) but it blends well with my olive skin. It carries an SPF 20 and is available in 11 shades.

Hypoallergenic and waterproof so ideal for outdoor activities!
User reviews
complete covergae
Fairly pricey but very effective.

- gives you complete coverage
- for those who love thicker foundation
- stays on all day
- it is also waterproof so perfect for pool and beach days
Product Recommendation
Would you recommend this product to someone else?
Yes
Would you repurchase this product?
Yes
Was this review helpful to you?
I must admit to being a tad concerned that a waterproof foundation would clog my pores but not at all! At the heart of the formula: beeswax, one of nature's great moisturisers! It has the amazing ability to protect the skin while still allowing your skin to breathe unlike synthetic chemicals. So perfectly compatible with acne-prone skin, not interacting with any skin treatment.
Was this review helpful to you?