Jane Iredale THE SKINCARE MAKE UP
Hot
October 07, 2010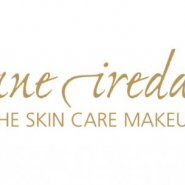 This is one of, if not, the most amazing make up brands I have ever had the pleasure of using. I have worked for and used many make up brands from Clarins, to Elizabeth Arden, you name it, I have tried it. Now I can safely say I have found a brilliant make up brand which is healthy for my skin and looks flawless. This brand is used worldwide by celebrities and make up artists. It is a natural mineral based make up brand with no talc, no parabens, no petrochemicals and no FD&C dyes. You guys have to check it out.
User reviews
Fantastic Product
I have to agree...I am a make-up artist and have fallen in love with the Jane Iredale range. They have fantastic products that are good for your skin. I have been blow away with the results I have received. I believe in their product so much that I am now distributing it and encouraging my clients to try it.
Was this review helpful to you?
jane iredale THE SKINCARE MAKE UP
amazing product, wonderful coverage, natural and flawless finish
Was this review helpful to you?