Inglot Eyeshadows freedom trio palette
Hot
February 28, 2014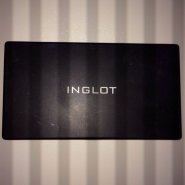 Product Info
Where to Buy:
Cosmetic counters
Inglot Eyeshadows freedom trio palette comes with one eye shadow only but can add your own.
User reviews
The more the merrier!
I give this freedom palette a huge five-outta-five! At only R89 per colour it is a great price for the eyeshadows themselves and if you buy more than 3 colours you get the palette for free. So of course I bought four (never turn down a good bargain!). The colours are smooth and creamy and super pigmented. Also be sure to check with your Inglot seller regarding make-up lessons as I think they hold a special where if you spend more than R400 you qualify for a free make-up lesson - and the Inglot ladies really know their stuff!
Was this review helpful to you?
Freedom Palette Inglot
I love thier freedom system!
They have some of the nicest eyeshadows and my basic daily eye shadows I use are mainly all thiers.
Love the super pigmented colours that I can either blend to soften or keep super bold.
Was this review helpful to you?
Inglot Eyeshadows freedom trio palette
Hey ladies, yes it's me with another review of my favorite products !!

Now this one you ladies should know pretty well it's Inglot !!

I got this really cute trio palette which allows you to mix and match to add your own single eye shadows . As you ladies can see I unfortunately only have one.. I'm not a fan of single eye shadows,because I don't want to be traveling around with different eye shadows having a palette which was mixed for you is so much easy and let's face it less hassle .

Inglot is known for there high quality products and this freedom palette as they call it is no different this eye shadow is super pigmented, for the price it better be !! I think it costs R50 for each eye shadow but I might be wrong.

On to the mirror! I know you ladies like looking at yourself all the time I know I do,in this heat have to make sure my makeup holds up and not have smudging eye shadow running down my face . The mirror in this palette is adorable and it's the perfect size, not bulky and it's so handy to keep around in my handbag.

My final thoughts get it !! If you like creating your own palettes this will be great for you ladies.

Xoxo
Was this review helpful to you?