Inglot - Body Sparkles
Hot
July 18, 2014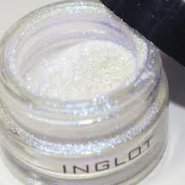 Product Info
Where to Buy:
Inglot stands and Edgars
A fine shimmer that can be used all over your body.
User reviews
Inglot - Body Sparkles in No. 56
First off do not let this name scare you. 'Sparkles' was an awful choice when naming this product. If I was forced to choose my favourite 'glamorous' product then this would win hands down. It is a fine, delicate glittery shimmer of prettiness. It costs R89 and there is a HUGE colour selection. I chose number 56 which is a fine white-silver colour. Its meant to be used as a body glitter but you can obviously use it however you want and I find it is a stunner when used on your eyelids for a night out or in the corner of your eye to make them pop.
Was this review helpful to you?