inglot AMC Pure Pigment Eye Shadow
Hot
March 27, 2014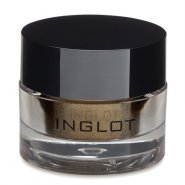 Product Info
Where to Buy:
edgars or any other cosmetic shop
inglot's pure pigments are super smooth,moist and creamy than powder eyeshadows and it has lovely colour.
User reviews
inglot AMC Pure Pigment Eye Shadow
it is highly pigmented, it lasts long, it has got amazing texture, and its easy to apply with finger it has got lovely shine and color which goes along really nice and it has a great color range. it is the best eye shadow pigment.
Was this review helpful to you?