Himalaya Herbal Eyeliner
Hot
February 23, 2015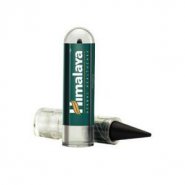 Product Info
Where to Buy
It can be purchased at any Spice Emporium. It retails for R30-R40
It is manufactured in India and is produced by the popular brand HIMALAYA. The eyeliner is smudge- and waterproof. It is enriched with various natural oils to cool and nourish the eyes as well as add luster and beautify the eye making it more attractive.
User reviews
HIMALAYA kohl
Thanks for posting up my review Shannon Holcroft!!
Was this review helpful to you?