Real Techniques Bold Metals Arched Powder 100 brush
Hot
May 26, 2017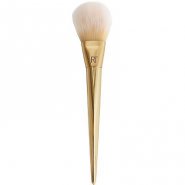 Product Info
Where to Buy:
Available from Clicks and Foschini Stores Available online from www.clicks.co.za and www.foschiniforbeauty.co.za Price: R 400.00
The Real Techniques Bold Metals Arched Powder 100 brush contains a dome-shaped head to apply pressed and loose powders. 
User reviews
Real Techniques
Not only are these brushes beautiful to look at, but they apply makeup so well! I haven't bought myself one of these babies yet but tried them at a friends house. Better than most makeup brushes that I've used!
Product Recommendation
Would you recommend this product to someone else?
Yes
Would you repurchase this product?
Yes
Was this review helpful to you?